Automatic wire feeder for TIG welding Auto TIG
stars, based on
( 0 )
reviews
AutoTIGTM Wire Feeder
AutoTIGTM is an automatic wire feeding device that replacing manual wire feeding. It is used for flame or arc brazing and manual DC TIG, AC TIG, plasma welding and laser welding.
Automatic wire feeder for TIG welding Auto TIG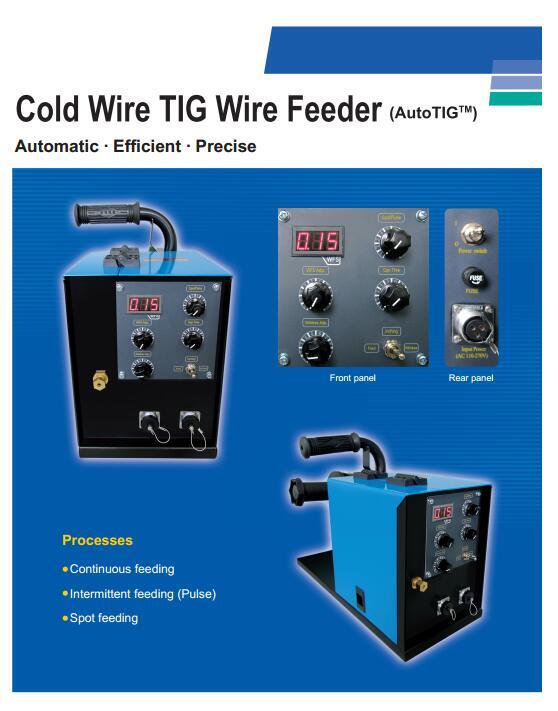 Main Features:
Adopting dual power operating mode, it can normally work under AC/DC 24V power supply;
Fully digital PWM motor driver ensures stable wire feeding speed;
4-wheel driven wire feeding mechanism can stably feed 1.2-2.0mm aluminum wires, 0.8-2 .0mm solid carbon steel wires and stainless steel wire;
It features short-time wire feeding, continuous wire feeding and interval wire feeding functions;
It possesses delayed wire feeding (warm-up time) and withdrawing functions, ensuring the welding quality of arc striking point and arc closing point;
Applications:
Replacing manual wire feeding, it improves the welding efficiency and quality of TIG and lowers the operating difficulties of the operators;
It is applied to automatic TIG, brazing, manual AC/DC TIG and plasma welding of pipelines;
It can substitute international brands.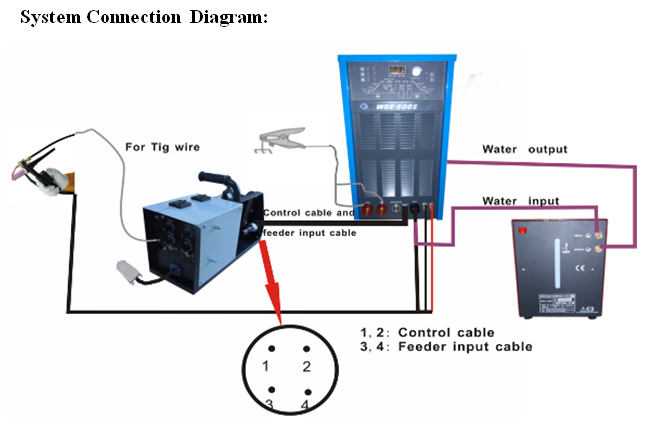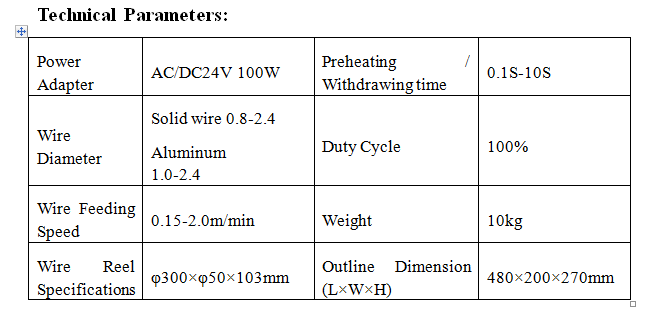 Standard Configuration:
AutoTIGTM Wire Feeder 1 Unit
Wire-feeding tube 1 Piece
Wire guide positioner 1 Set
Wire feed roll φ1.2-1.6 2 Pieces (installed on wire feeder in time of delivery)
φ0.8-1.0 2 Pieces
Optional Configuration:
Power Adapter (AC110V/220V TO DC24V)
TIG welding torch (water cooling or air cooling)
Cooling water tank
Foot pedal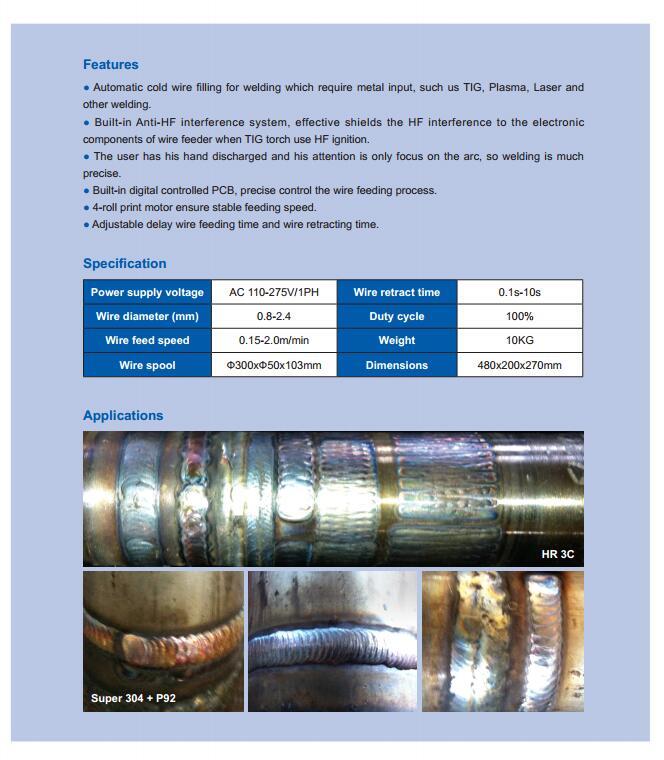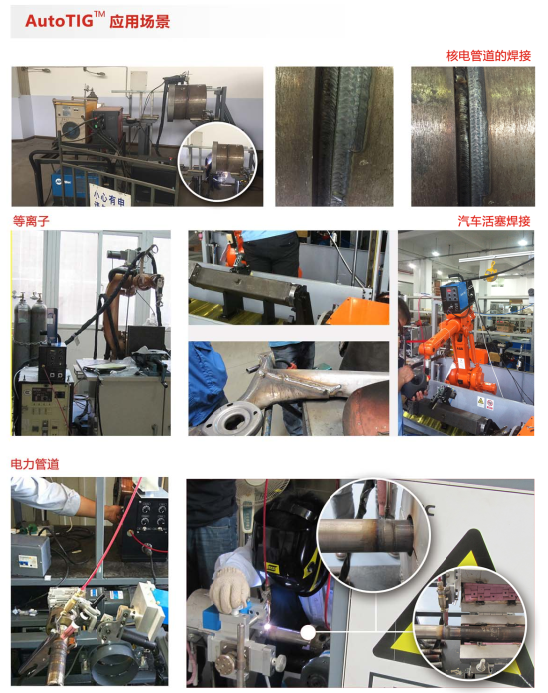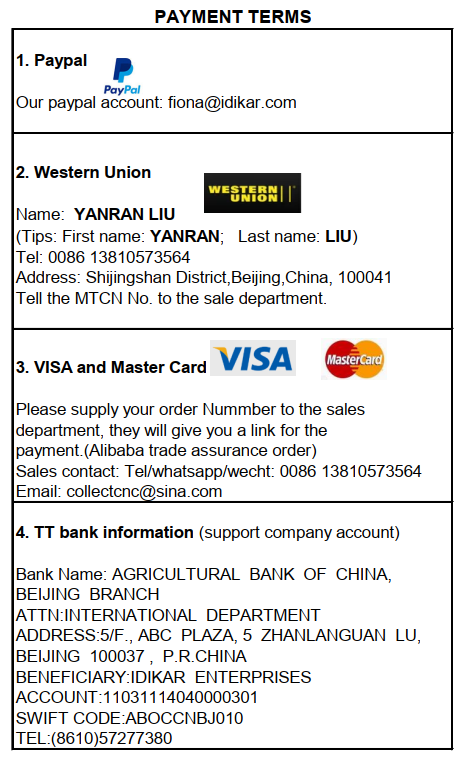 Your cart is currently empty.